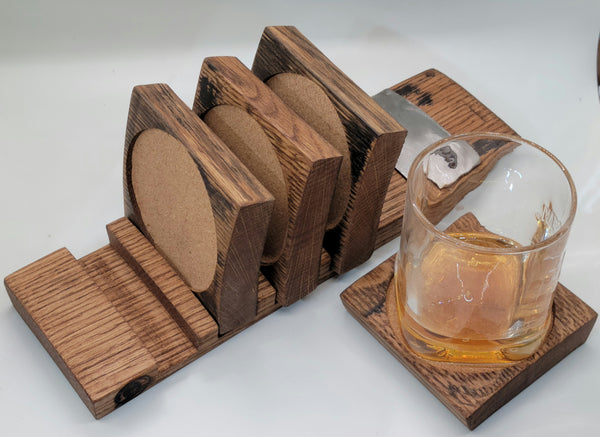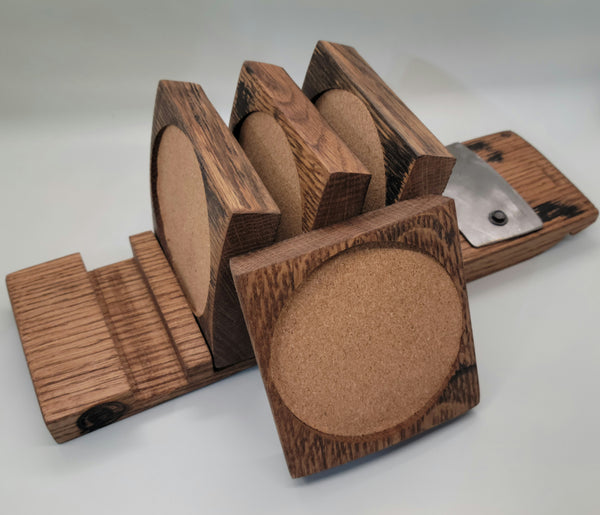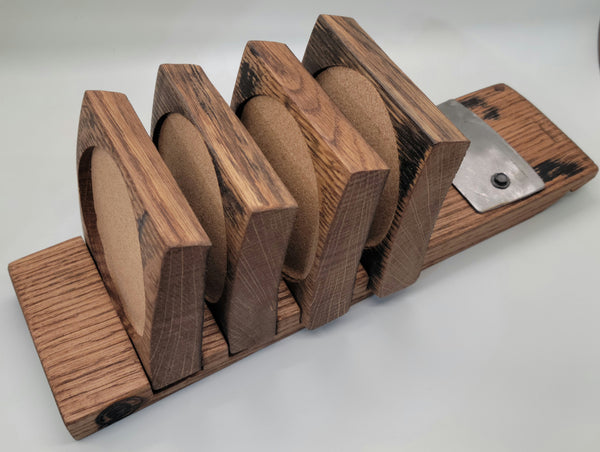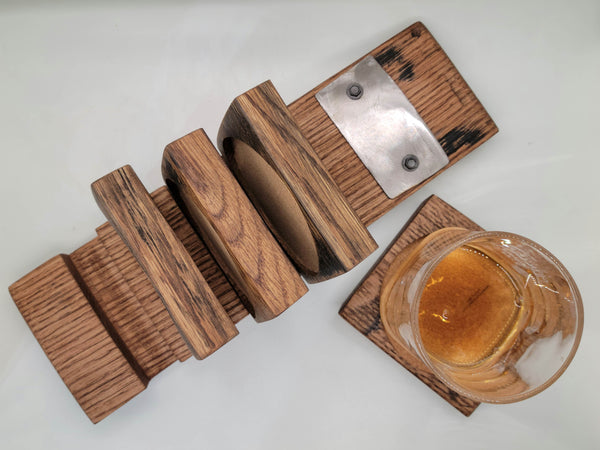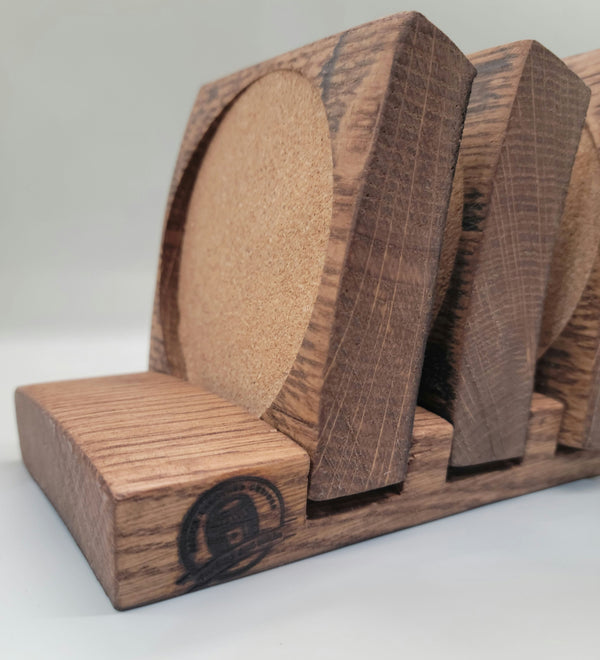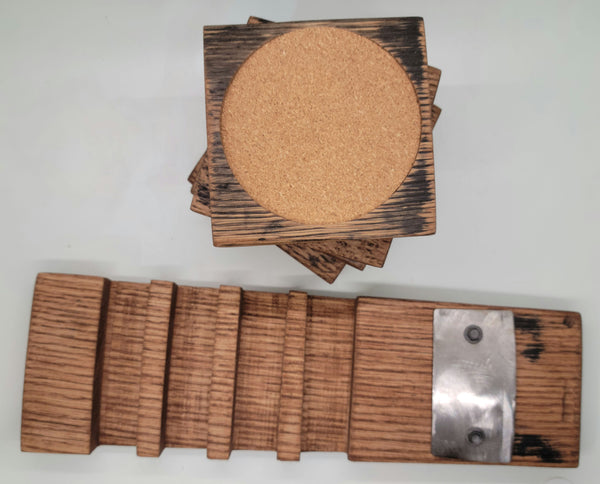 Bourbon Barrel Stave Coasters
Your favorite glass should always take the spotlight, it deserves a proud foundation. Show it off with a Bourbon Barrel Stave Coaster. Each coaster set is handcrafted from repurposed KY bourbon barrel staves, providing a truly unique design.
Your specific coaster set may vary slightly from the images, making your set unique.
Each coaster is approximately 4 x 4 inches, 1 inch thick, with a 3.5 inch ring.
Our barrel items are lightly sanded, but the charred oak characteristics remain. They are made using authentic bourbon barrels from distilleries across Kentucky. Each Bourbon Barrel Millworks item is unique and full of history.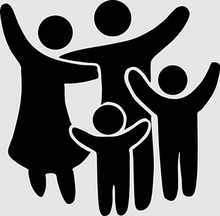 Family Inspired
BY THE MEREDITH FAMILY
Family Inspired Designs. Unique handcrafted products with a passion for superior quality.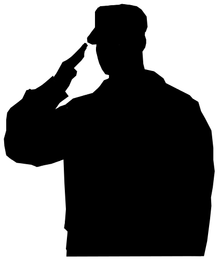 Dedicated to Service
EXCEPTIONAL HANDCRAFTED QUALITY
We are a veteran-owned woodworking and craftsman business that builds handmade products with the same discipline and determination we learned as service members and firefighters.
Made in the USA
LIFETIME OF QUALITY
We currently design and build most of our products within our in-home workshop in Louisville, KY. Our goal is to create a quality brand, with a family heritage, a production facility, and retail store.