Family Inspired Designs
Veteran owned and operated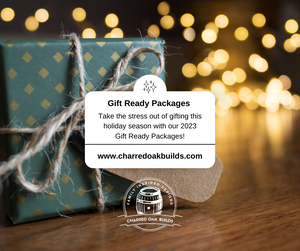 Holiday Gift Ideas
Take the stress out of gifting this holiday season with our 2023 Gift Ready Packages. Three packages to choose from, perfect for family, friends, employees, clients, and colleagues.
Gift Ideas
Newest & Most Popular Products
Handcrafted Products
Unique handcrafted wood products with a passion for superior quality.
Give new life to a bourbon barrel
Bourbon barrels must be made of new charred American oak. The average barrel spends the first two years of its life giving flavor and color to the bourbon aging inside. Well-made bourbon barrels can last up to 60 years. However, a barrel can only be used one time to distill bourbon in the US. This leaves distilleries with a supply of bourbon barrels looking for new purpose. At Charred Oak Builds we find ways to reuse and repurpose these aged oak barrels.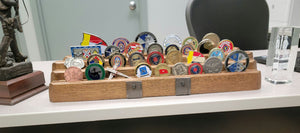 Louisville, KY
info@charredoakbuilds.com